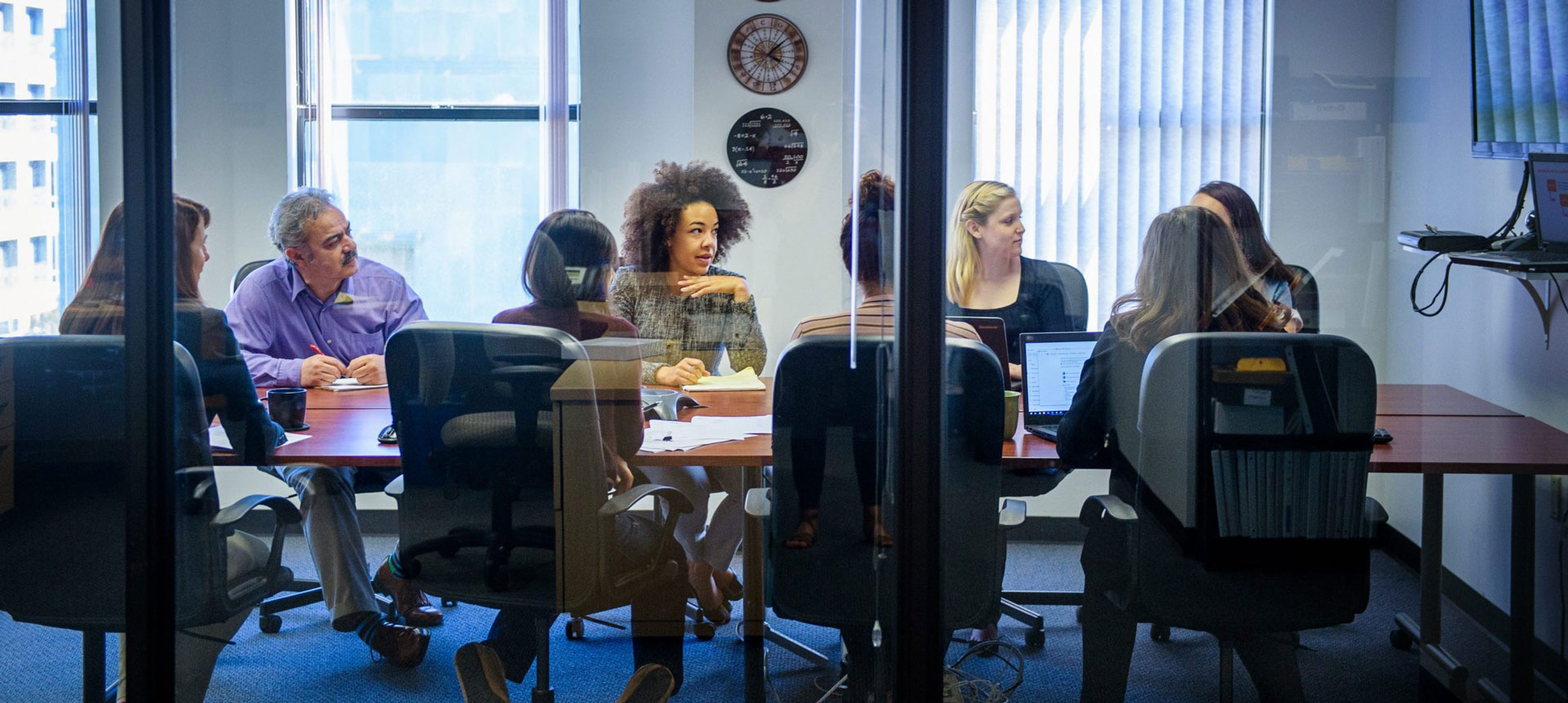 Capitol Impact has years of experience successfully collaborating with partners to develop, launch, refine and market their best ideas.
Policy Advancement
National and State Impact
Launched as a small policy and communications project on behalf of the James Irvine Foundation, the Linked Learning Alliance became the leading hub organization to support the development of career pathways in California and beyond in just 8 years. During that time, the Legislature invested nearly $2 billion to expand it as the signature high school redesign, and the White House and US Department of Education sought its expertise, advancements achieved by Capitol Impact without lobbying.
As a result of its strategic partnerships, the

CORE

Districts

are nationally renowned for expertise on continuous improvement, social-emotional learning, cross-district collaboration, data infrastructure, and student academic growth.
Social Impact
Informed Decision-Making
Across the nation, legislative staff plays an increasingly crucial role in state policymaking. To maximize their effectiveness, the California Legislative Staff Education Institute provides specially tailored education and relationship-building programs to legislative staff from both houses and both parties. The Institute assembles policy-focused legislative staff "cohorts" and connects them to stakeholders impacted by state policies. Funding is provided by the Legislature and foundation partners, supporting cognitive reference points that inform legislative deliberation and create a culture of mutual trust and understanding.
Philanthropy Services
As the external manager of The James Irvine Foundation Leadership Awards, Capitol Impact showcases exemplary leaders to policymakers and practitioners to advance solutions that merit expansion, replication and/or policy support. The annual award program recognizes diverse leaders advancing innovative solutions to critical issues facing California. Each recipient's organization receives a grant of $250,000 and additional supports from Capitol Impact to increase the leader and the organization's influence and impact statewide.
Management & Incubation
Staffing and Operations
Alliance for Regional Collaboration to Heighten Educational Success (ARCHES)

is a statewide association of regional collaboratives working to eliminate opportunity gaps and improve college and career readiness for California students. ARCHES' collaboratives are composed of K-12 educators and leaders, higher education professors and administrators, parents, business leaders, and community stakeholders. Capitol Impact provides Program Management for ARCHES and its collaborative initiatives.
Design and Implementation
California has the 5th largest economy in the world but is expected to need an additional one million career-ready college graduates by 2025 to meet employers' needs. The California Chamber Network is a statewide network of employer associations working to address the talent pipeline deficit by advancing youth employment opportunities to students. The network launched in 2015 through a partnership between California Foundation for Commerce and Education (CFCE) and Capitol Impact.  The initiative has received national recognition and includes six chambers spanning Northern, Central, and Southern California. Current and former Chamber cohorts include California, Chico, Fresno, Los Angeles, Oxnard, Riverside, Sacramento Metro, and San Jose.
Digital Innovation
The CORE Districts empower educators with meaningful data and research that gives them a 360-degree view of students' strengths and challenges. Districts and counties turn to CORE for their easy to understand data dashboard and analytics. CORE's research partnership with Policy Analysis for California Education (PACE) builds an evidence base for innovation, influences policy and practice and informs teaching and learning.
Work-based learning places students into professional environments to further their learning beyond the classroom. However, it is costly to manage and has not been made widely accessible to students in high school and community college. To expand access to these opportunities, Capitol Impact partnered with the Foundation for California Community College to build LaunchPath. LaunchPath offers regions a tool to scale work-based learning from guest speakers to internships and can be customized to regional needs. Since its debut, the tool has been adopted by dozens of K12 and community college districts.
The pathway movement expanded rapidly in recent years, but there were no forms of quality assurance and recognition. Capitol Impact partnered with Linked Learning Alliance, IDEO, and Substantial to design a user-friendly, tiered quality assurance and recognition platform. The Certification tool now serves as a unifying platform for the field, and hosts over 600 pathway teams from various states in the US, as well as Canada and India.
Capitol Impact pairs deep experience and connections in the policymaking arena with a strong understanding of the state's non-profit infrastructure. We have appreciated their strong project management and professionalism.

No one in Sacramento better understands how to turn smart ideas into results.

The Capitol Impact team has helped improve every major education policy change of the last 10 years.

The California Legislative Staff Education Institute gives us a better opportunity to meet and get to know committee and leadership staff to ease the communication process when bills move through the legislature.