Click on a person to learn more about them!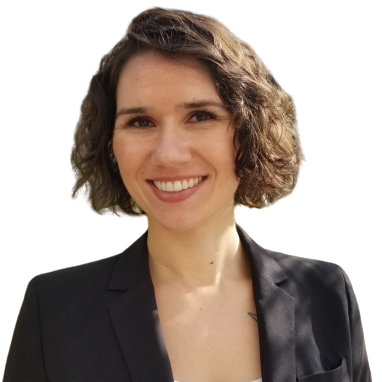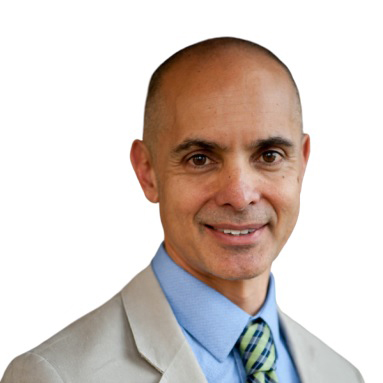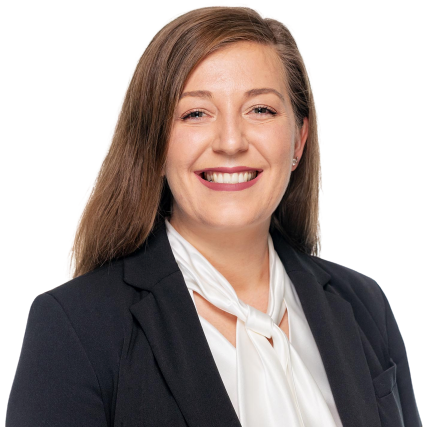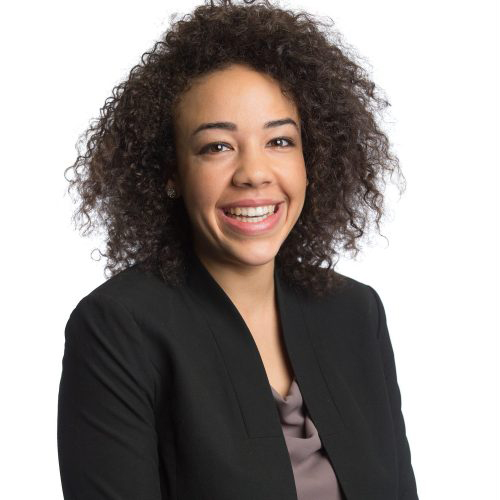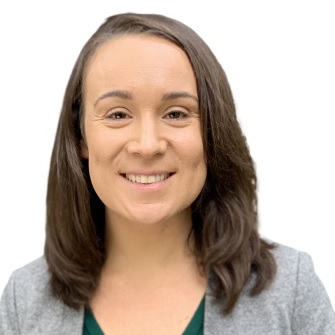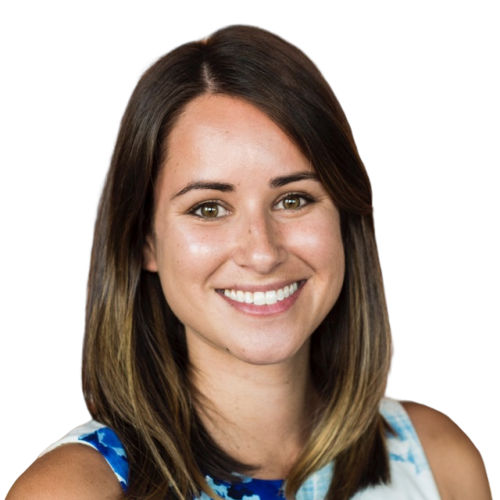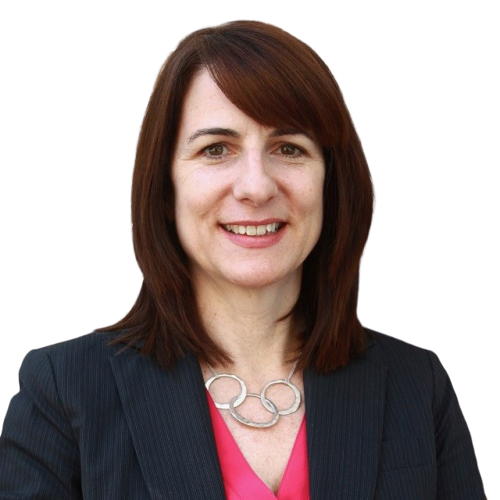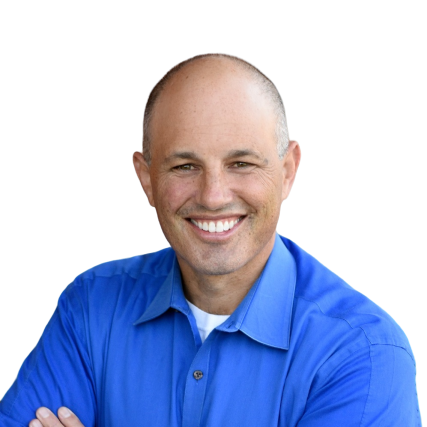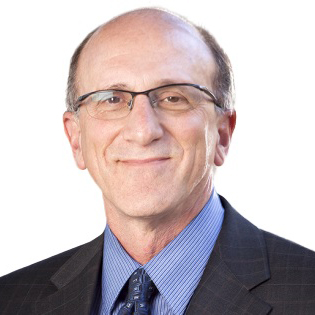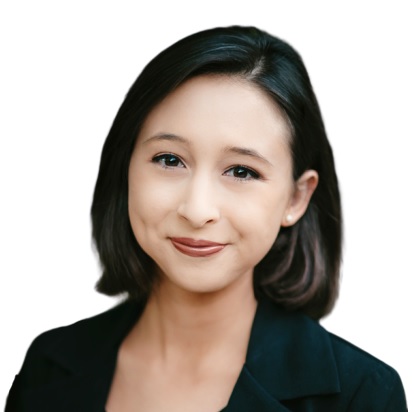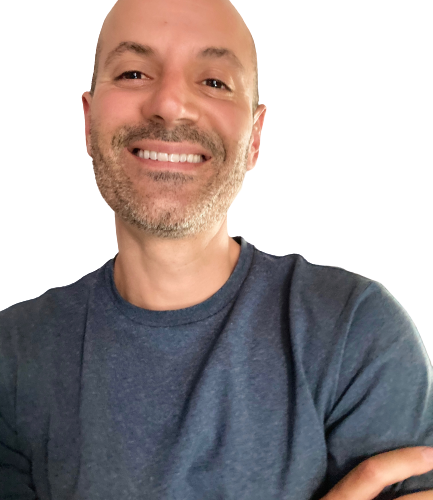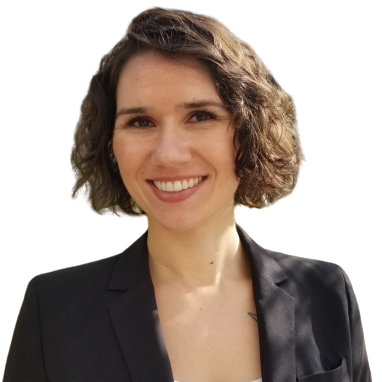 Program Associate
Rachel Alderette
Rachel Alderette joined Capitol Impact in December 2019. As a program associate, she supports the following programs: The James Irvine Foundation Leadership Awards and the California Legislative Staff Education Institute. Prior to joining Capitol Impact, Rachel consulted for the Sacramento-based nonprofit California Coverage and Health Initiatives. She provided support for members, assisted with grant reports, and led event planning and execution. In 2017, Rachel worked as a Legislative Aide in the California State Assembly, managing legislative relationships and successfully steering two bills into law. Additionally, Rachel has a decade of experience in hospitality management. She has trained and led effective teams in fine dining and planned and executed successful banquet events for more than 3,000 guests. Rachel holds a B.A. in Government from the California State University, Sacramento; and an A.A. in Hospitality Management, Culinary Arts from American River College.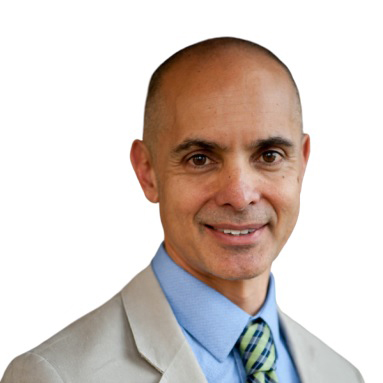 Partner
Christopher Cabaldon
Officer for CA Education Policy Fund | Co-director of California Legislative Staff Education Institute
Christopher Cabaldon works on transformative policy strategies at the local, regional, and statewide scales, with expertise across a wide range of topical areas in policy, governance, politics, economics, administration, and finance.
His professional career in education policy in California spans more than two decades. After coordinating legislative higher education policy development and analysis as Chief Consultant to the Assembly Higher Education Committee and then Chief of Staff to the Assembly Appropriations Committee chairwoman, Mr. Cabaldon served five years as Vice Chancellor of the California Community Colleges, with executive responsibility for policy, strategic initiatives, planning, technology, data systems, governmental advocacy and intersegmental relations, and public affairs.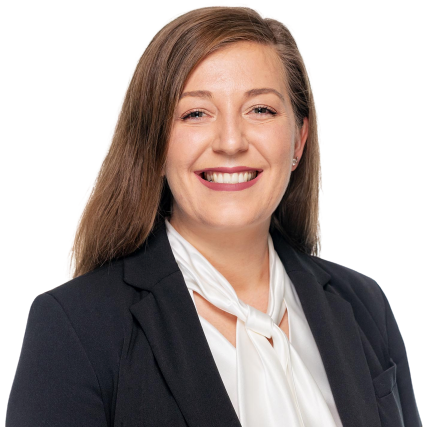 Program Manager
Olivia Capeloto
Olivia Capeloto is a Program and Operations Manager at Capitol Impact. As a Program Manager, Olivia manages the California Legislative Staff Education Institute (CLSEI), a professional development program for legislative staff. She leads management, design, and implementation of CLSEI to create specially tailored education and relationship-building opportunities that are directly aligned with legislative priorities and connects staff to stakeholders impacted by state policies. Her efforts intersect policy areas such as K-12 Education, Governance and Finance, Health, Human Services, and the Environment. Olivia is also Capitol Impact's Operations Manager. In this role, she ensures that the organization is running efficiently so that Capitol Impact's initiatives across the state are successful. Since joining the team in 2013, she has been instrumental in the successful expansion of both CLSEI and the firm.

Prior to Capitol Impact, Olivia graduated Summa Cum Laude from UC Davis with a B.S. in Community and Regional Development with dual concentrations in Policy and Planning, and Organizational Management. Olivia is driven by her formative experience of having a learning disability while attending public schools in a rural California community. The lack of understanding and services she received fuel her passion for educational access and closing opportunity gaps for California students.  

Ask Olivia about endurance riding, outdoor adventures, home renovations and long commutes (over 20,000 miles/year! Yikes).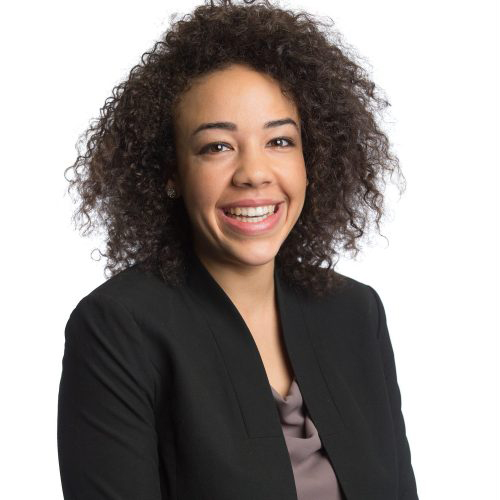 Senior Program Director
Anna Fontus
Anna Fontus has provided policy analysis, development, and strategy services to various projects at Capitol Impact since her hiring in 2014. As a program manager, she has helped drive policy agendas responsive to challenges in K-12 schools, higher education and workforce development, with a success story to tell at the local, state, and federal levels. Her work at Capitol Impact has reinforced long-held beliefs that "we are all in this together." Anna cherishes the opportunities her job has provided in connecting segments and building coalitions to improve programs and positively impact millions of Californians. Known for her unyielding commitment to underserved populations and deconstructing the roots of their challenges, she brings an incisive focus on equity to her work at Capitol Impact and in her community engagement.

Outside of Capitol Impact, Anna works to serve the Sacramento community in several volunteer roles. She is the 2019 Vice Chair for the Paratransit, Inc. Board of Directors, the Community Engagement Lead for the Sacramento Metro Chamber's Metro EDGE Leadership Council and sits on the Inspire Giving Leadership Council.

After completing morning cardio, her workday, and engagement with a local organization, you can find Anna ensuring she has spectacular food recommendations for her friends, convincing them to walk or bike to those recommendations, or planning her next voyages abroad. She recently added three new stamps to her passport and hopes to add more in the near future.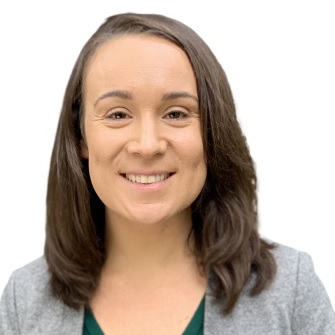 Senior Program Director
Melissa Granville
Melissa Granville joined Capitol Impact in January 2018. As Senior Program Director of The James Irvine Foundation Leadership Awards program, Melissa manages the annual review and selection of Leadership Awards recipients and supports recipients' efforts to maximize impact through the facilitation of strategic planning, capacity building, and relationship development with key stakeholders.
Most recently, Melissa worked as the development director for the Sacramento-based nonprofit, Food Literacy Center. In her role, she was responsible for leading all fund development activities, including annual planning and budget management, grant writing and reporting, event planning, and building relationships with funders, businesses, elected officials and individuals. She also managed all nonprofit communications, including public relations and marketing.
Melissa holds a B.A. & M.A. in Communications from Wichita State University. She is a member of the World Economic Forum's Global Shapers Community (Sacramento Hub) and Young Professionals in Transportation – Sacramento Chapter. In her spare time, Melissa enjoys riding her bike, traveling, eating at Sacramento's best restaurants, and playing ultimate Frisbee.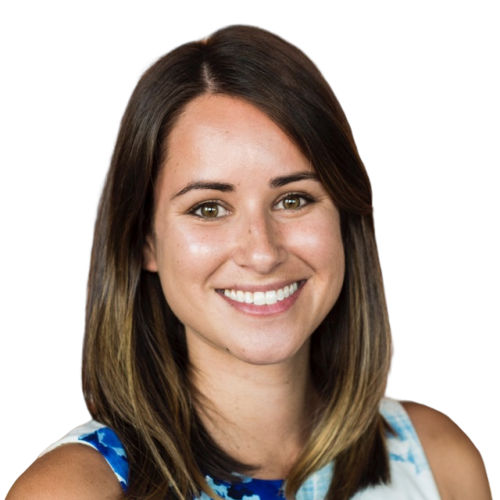 Senior Program Director
Natalie Lenhart
Natalie Lenhart is a Senior Program Director at Capitol Impact. In this role, she focuses on coalition building, cross-sector collaboration, workforce development, education technology, and strategic planning. Natalie is passionate about working with many different organizations to expand and strengthen their impact.
Before starting at Capitol Impact, Natalie received her B.A. in comparative government at UC Berkeley (Go Bears!). She spent time in the political realm working on Assembly and Senate campaigns, and as a constituent service representative. After joining Capitol Impact in 2016, she returned to school to obtain her Master's in Public Administration from the Price School of Public Policy at the University of Southern California (Fight On!). Her academic and professional background has solidified her belief that social issues do not exist in a vacuum and only through collaborative partnerships can we create scalable solutions.
Outside of work, Natalie sits on the Board of the Capitol Network Association, enjoys cheese board hopping with friends, bingeing 90's sitcoms on Netflix, and escaping to Tahoe for a much needed hike or climb.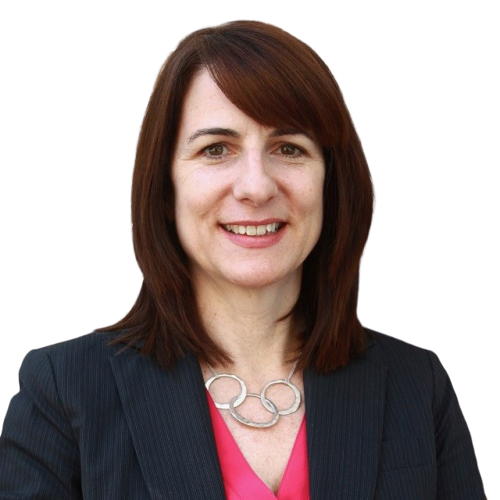 Principal
April Manatt
After heading her own policy consulting firm for 15 years, April joined Capitol Impact to provide strategic guidance for nonpartisan legislative staff education and development programs in California and other states. Previously, she provided policy advice and analysis to the California State Legislature for nine years as a legislative assistant, committee consultant, and Chief Consultant to the Senate Local Government Committee. She wrote laws and shaped state policies relating to the powers, organization, and financing of California's more than 4,000 local agencies, including property and sales tax allocation, joint power agreements, LAFCO reform, Los Angeles secession, Orange County's bankruptcy, and Proposition 218 implementation.
April is the author of What's So Special About Special Districts? and numerous other publications. She holds a bachelor's degree from the University of California at Santa Barbara and a master's degree from the University of Southern California. In her spare time, April enjoys scary movies, jogging (at a pathetically slow pace), and being a roadie for the Prepartisan Jazz Quartet.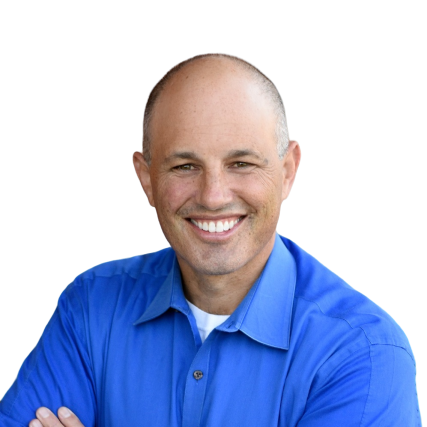 Partner
Rick Miller
Rick Miller has extensive experience in education management, policy and communications on the federal, state and local level. His work at Capitol Impact focuses on district improvement and large scale collaboration between educational organizations.  

Miller serves as the Executive Director of CORE Districts (https://coredistricts.org/).  The CORE districts is a learning partnership between eight large California school districts, representing over a million students.
Prior to joining Capitol Impact, Miller was a Deputy State Superintendent at the California Department of Education.  In this position, Miller developed policy recommendations on promising ways to improve student achievement throughout California specifically focused on closing the state's achievement gaps from Prek to Higher Education.
Previously Miller worked at Microsoft Corporation developing communications strategies on privacy, security, and overall corporate image.  Miller also served as a strategic communications advisor to the Chancellor of the California State University System (CSU). Prior to working at CSU, Miller served the U.S. Department of Education in Washington D.C. as Press Secretary to Richard W. Riley, Secretary of Education in the Clinton Administration. Miller also spent time during those years periodically detailed to the White House Office of Advance where he traveled domestically and internationally on behalf of President Clinton.
Miller lives in Rocklin, California with his wife Julie, an elementary school speech therapist, and their two High School aged sons, Casey and Ryan. Miller was also elected as a Trustee for the Rocklin Unified School District in 2018 and is currently serving a four year term.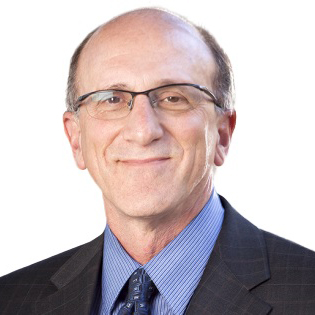 Partner
Jay Scheinrer
Jay Schenirer has worked in a multitude of positions that provide him a unique and comprehensive view of the world. He has had experience in both the public and private sectors, as a legislative and state employee, operating his own businesses, working in the non-profit and philanthropic fields and as an elected official.
Mr. Schenirer is co-director of the California Legislative Staff Education Staff Institute, a program officer for the California Education Policy Fund, and leads a variety of Capitol Impact's projects on education and children's health.
After earning his Masters in Public Affairs at the Lyndon Baines Johnson School of Public Affairs, he came to Sacramento to work as a budget and policy analyst in the Office of the Legislative Analyst, focusing on general government and health issues. In two other stints as a legislative staffer, he worked for the Assembly Committee on Ways and Means and the Senate Office of Research concentrating on health and youth issues. He was also appointed as an Assistant Secretary of Education for Development and Planning by former Governor Gray Davis. Mr. Schenirer left state government to develop a restaurant and catering business that, over 11 years, grew into a multimillion-dollar operation with 5 facilities and up to 100 employees at a given time. Mr. Schenirer transitioned from the private sector into the non-profit world, first as Deputy Director of the Foundation Consortium for California's Children and Youth and later as the General Manager of Sacramento Food Bank Services in one of Sacramento's poorest neighborhoods.
Mr. Schenirer was elected to the Board of Trustees of the Sacramento City Unified School District in 1996, serving as Board President for 3½ years and vice-president for 2 years, helping lead the district through an academic renaissance that resulted in SCUSD becoming known as a national model of school reform. He also led two bond campaigns that resulted in over $400 million to rebuild the physical infrastructure of the district. More recently, Mr. Schenirer was elected to the Sacramento City Council, representing 58,000 Sacramentans in 22 neighborhoods.
Over the past decade, Mr. Schenirer has helped build Capitol Impact into a well-respected consulting business working primarily in the non-profit and philanthropic arena. Mr. Schenirer serves on a number of boards and commissions important to the future of the community. Jay and his wife Bina have two sons, David and Noah.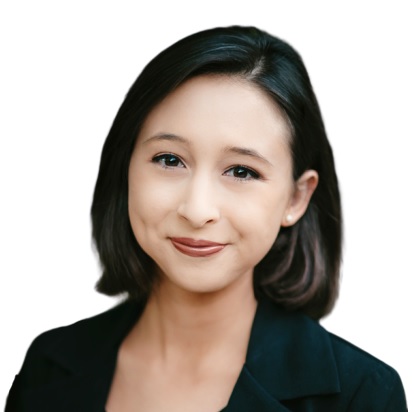 Program Associate
Whitney Stormberg
Whitney Stormberg currently serves as a Program Associate for Capitol Impact's nonprofit project, CORE Districts. In this role she provides liaison support between school site staff, district strategists and CORE's Improvement Coaches; is responsible for the back end maintenance of CORE's website; manages CORE's insurance with all clients and partners; works as CORE's office manager for the nonprofit organization and all remote staff, amongst other duties.

Previously, Whitney managed constituent affairs and performed event brief research for Governor Gavin Newsom while he was Lieutenant Governor of California. With a degree in International Relations and minor in Business Admin from Carroll College, she has continuously paired her interest in foreign affairs with her passion for service work. Within the past five years she has traveled and worked with Engineers Without Borders and various private entities; meeting, serving and developing friendships with those she has encountered both nationally and internationally. With a passion for public service, Whitney plans to always be a part of an organization whose mission is to improve the surrounding community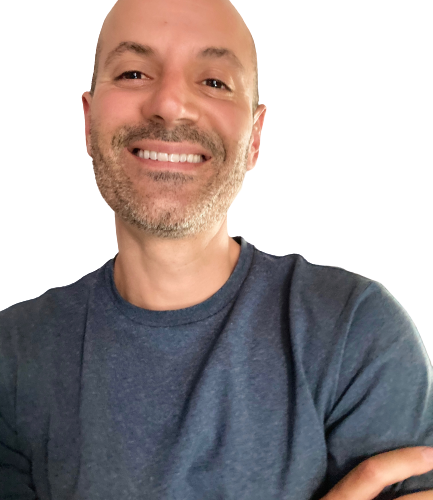 Partner
Alex Taghavian
Alex Taghavian, who joined Capitol Impact in 2013, has 20 years of educational leadership and teaching experience, and has extensive expertise in economic and workforce development strategies. Prior to joining Capitol Impact, Taghavian served in academic management roles for public and private universities, including as an adjunct professor at Sacramento State teaching scholarly writing and research methodologies.
Taghavian serves as the Chair Elect for the Los Rios Colleges Foundation board of directors, and previously served as Chair of the Sacramento Metro Chamber of Commerce board of directors in 2019.
At Capitol Impact, Taghavian leads strategy for the firm's business clients and their social impact initiatives. His portfolio covers the design and implementation of technology solutions, workforce development programs, and postsecondary partnerships.
Taghavian holds a bachelor degree from Cal Poly San Luis Obispo, a master degree from Sacramento State, and a doctor of education from Drexel University. He received the Leadership and Service Award from the School of Education at Drexel University and was selected as a winner in the Sacramento Business Journal 40 Under 40 award.
Join Our Team!
We are a highly motivated, action-oriented team focused on making real social change and impacting people's lives and opportunities. Our staff has a wide variety of experiences and training, and we hire people who are savvy, smart and are both great collaborators and independent. We're looking for talented, smart, curious/hungry folks who want to make a difference. Please review our open positions and apply to the positions that match your qualifications.