Click on a person to learn more about them!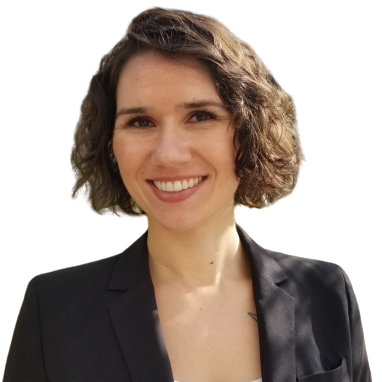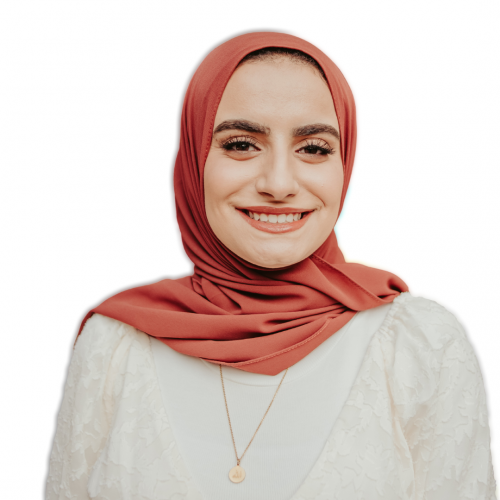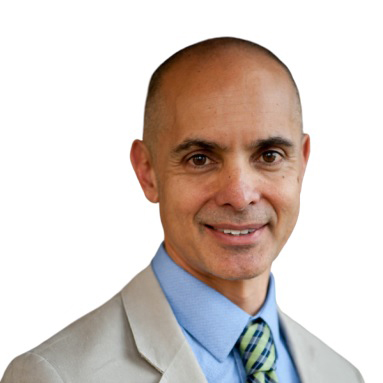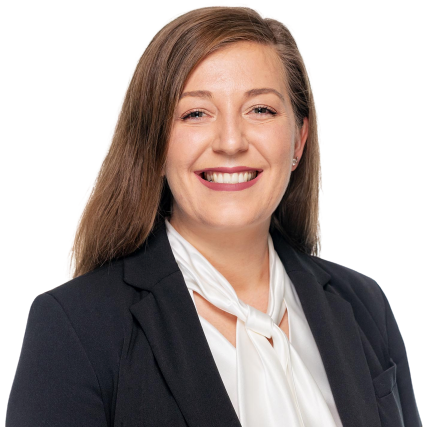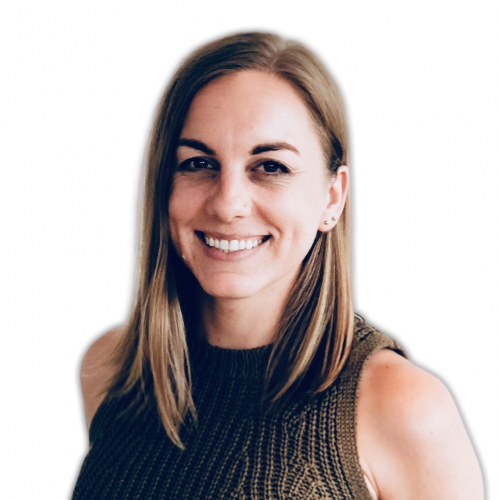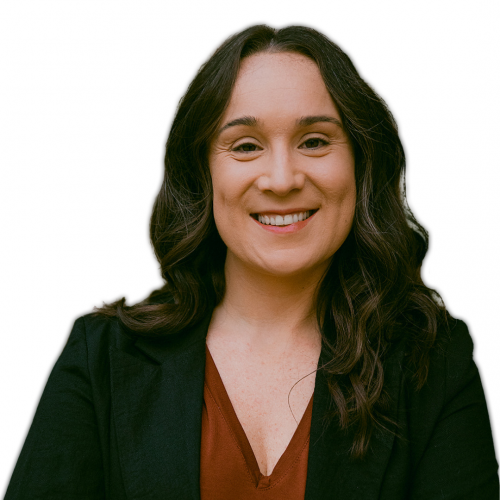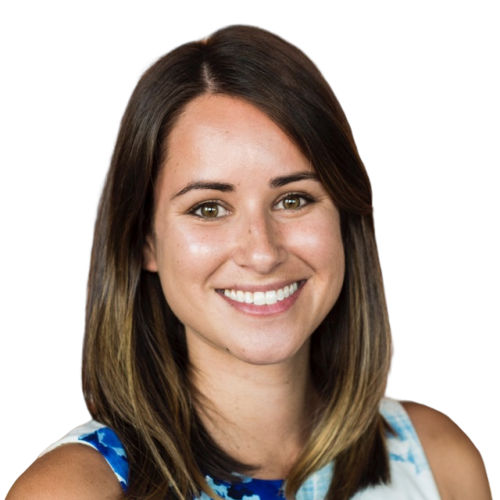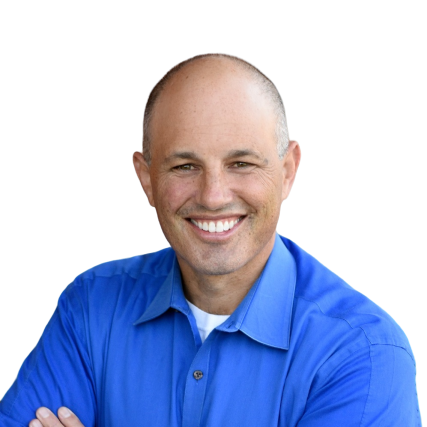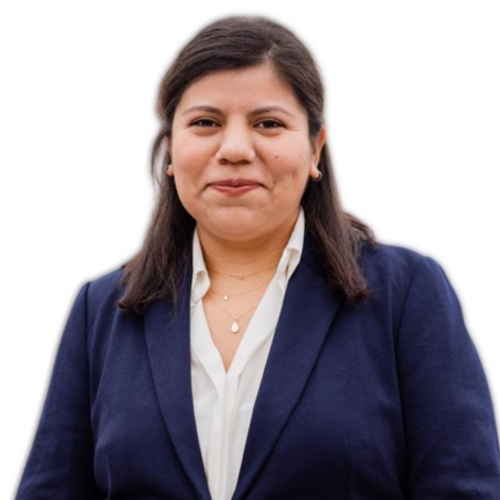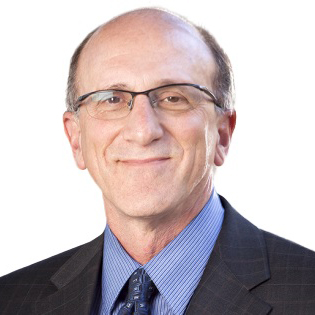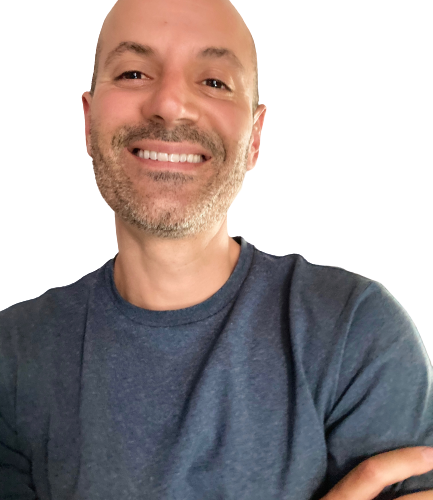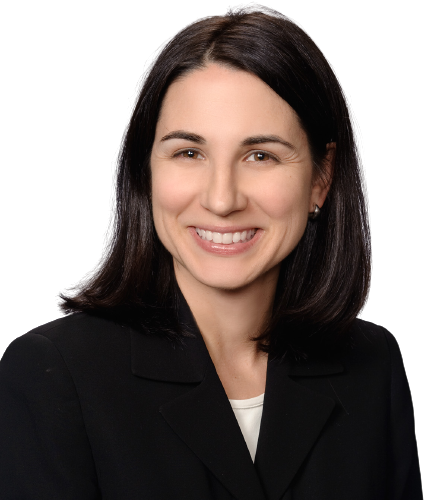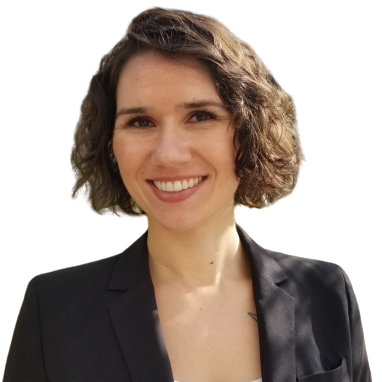 Program Manager
Rachel Alderette
Rachel Alderette joined Capitol Impact in December 2019. As a program manager, she supports the following programs: The James Irvine Foundation Leadership Awards,  the California Legislative Staff Education Institute, and the Listos California Emergency Preparedness Campaign. Prior to joining Capitol Impact, Rachel consulted for the Sacramento-based nonprofit California Coverage and Health Initiatives. She provided support for members, assisted with grant reports, and led event planning and execution. In 2017, Rachel worked as a Legislative Aide in the California State Assembly, managing legislative relationships and successfully steering two bills into law. Additionally, Rachel has a decade of experience in hospitality management. She has trained and led effective teams in fine dining and planned and executed successful banquet events for more than 3,000 guests. Rachel holds a B.A. in Government from the California State University, Sacramento; and an A.A. in Hospitality Management, Culinary Arts from American River College.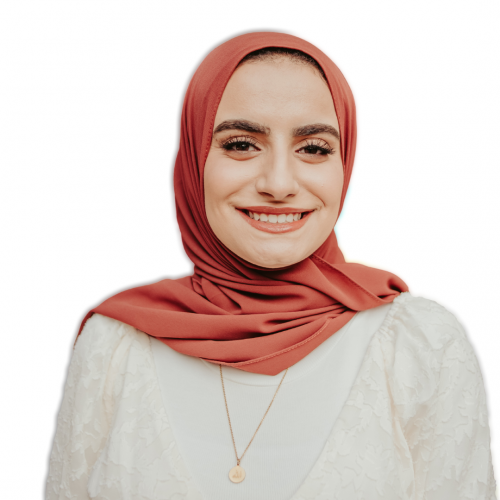 Program Assistant
Salma Awad
Salma Awad recently joined Capitol Impact as a Program Assistant. Her role primarily supports The James Irvine Foundation Leadership Awards Program and the California Legislative Staff Education Institute.
Before joining Capitol Impact, Salma served as a Project Coordinator for MSA West —providing logistical support for events dedicated to developing principled students as catalysts for change. More recently, Salma was a Research Assistant for a lab at UC Davis, working on projects that analyzed data to test the efficacy of a local parenting program. Salma earned her B.A. in Psychology from the University of California, Davis, in 2021.
With her background in psychology and her passion for public service, Salma constantly strives to be involved in community organizing to hear, uplift, and amplify the unheard voices.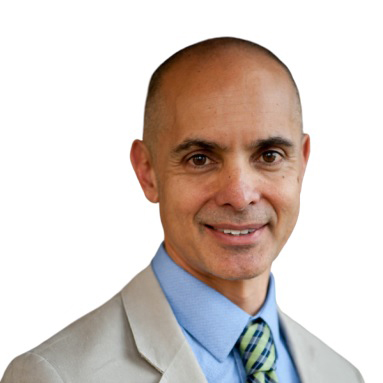 Partner
Christopher Cabaldon
Christopher Cabaldon supports multiple initiatives at Capitol Impact through his expertise in strategic planning and design, policy development and implementation, movement building and change management, and facilitation. He has led the firm's projects on linked learning and college/career readiness, legislative staff capacity-building, and community college student success, as a trusted intermediary with the James Irvine, Bill & Melinda Gates, Hewlett, and many other philanthropic foundations. He served as Chief Consultant to the Assembly Higher Education Committee and then Chief of Staff to the Assembly Appropriations Committee, before joining the California Community Colleges as Vice Chancellor for Policy, Planning & External Affairs. Appointed by the governor and confirmed by the senate to three terms as California's delegate to the Western Interstate Commission on Higher Education, he is also a board member for EdSource. Cabaldon became Mayor of West Sacramento in 1998 and served as chair of Jobs, Education and Workforce for the U.S. Conference of Mayors. He co-chaired the national mayors' working group to dismantle systemic racism with the mayors of Atlanta and Augusta, and represented the U.S. at the Global Parliament of Mayors.
A tenured faculty member at Sacramento State University, he was appointed as the Hazel Cramer Endowed Chair and Professor of Public Policy & Administration. His innovative initiatives have been featured at national forums from South by Southwest to the Federal Reserve, and he has facilitated strategic planning for the Regents of the University of California. Cabaldon was founding co-chair of both the Asian Pacific and Gay/Lesbian caucuses of the League of California Cities, and the national chair of America's LGBTQ mayors. He was also president of Asian and Pacific Americans in Higher Education, founding chair of the Asian Pacific Youth Leadership Project, and president of the Asian Pacific Legislative Caucus. He holds a B.S. in environmental economics from UC Berkeley and a master's degree in public policy and administration from CSU, Sacramento.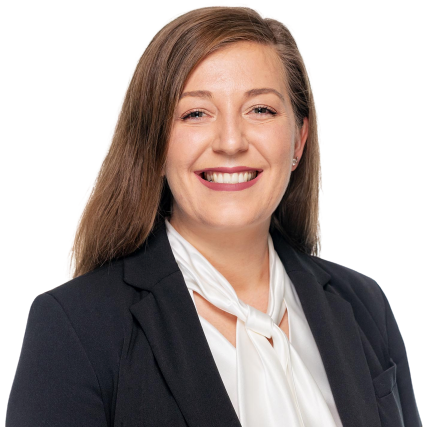 Senior Program Director
Olivia Capeloto
Olivia Capeloto joined Capitol Impact in 2013. As Senior Program Director and Operations Manager, Olivia supports firm business activities and several flagship initiatives, including The California Legislative Staff Education Institute (CLSEI), the only ongoing professional development program for legislative staff. Across assignments, Olivia provides project/program management, event planning, content development, design and implementation and budget management, grant writing and reporting, and relationship development with funders, board members, businesses, elected officials and local stakeholders and practitioners. Since joining the team, she has been instrumental in the successful expansion of both CLSEI and the firm.
Prior to Capitol Impact, Olivia graduated Summa Cum Laude from UC Davis with a B.S. in Community and Regional Development with dual concentrations in Policy and Planning and Organizational Management. Olivia's passion for educational access and equity result from her deeply personal experience navigating the public educational system with a disability.
Outside of the work, Olivia is an avid equestrian and animal lover who has never met a fury friend she doesn't want to pet. She also loves quiet spa days, renovation projects, outdoor adventures and spending quality time with her family and two beautiful golden retrievers.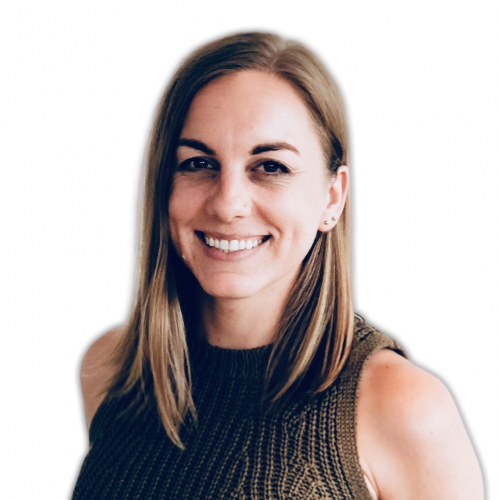 Communications Manager
Sarah Dillon
Sarah joined Capitol Impact in April 2022. As Communications Manager, she leads communications activities for Capitol Impact and its initiatives, especially the James Irvine Foundation Leadership Awards, and provides programmatic support.
Outside Capitol Impact, Sarah serves as the Board President for Alchemist Community Development Corporation in Sacramento, where she previously served as the Interim Executive Director. She is also a founding Board Member of The Ramble Collective in Boulder, CO. When not at work or in board meetings, Sarah can be found traveling, recreating outside, crosswording, camping, and attending or hosting trivia nights.
Prior to joining Capitol Impact, Sarah worked with nonprofit organizations for 10 years, including roles in development, communications, grants administration, and leadership. She received a BA in Urban Studies and Visual Arts from UC San Diego and a MA from Marylhurst University, where she studied food systems and social justice.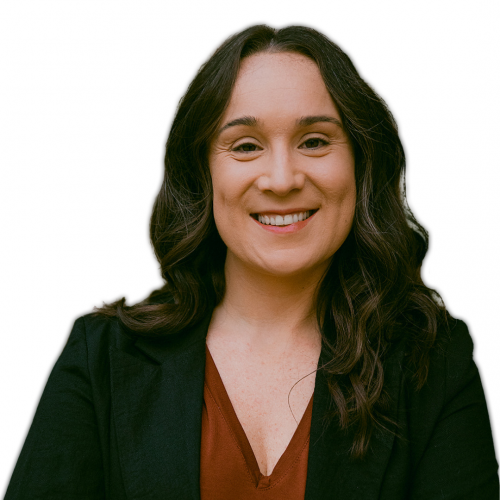 Partner
Melissa Granville
Melissa Granville joined Capitol Impact in January 2018. As a Partner at Capitol Impact, Granville supports major government and nonprofit clients with communications, program development and management, and strategic planning. 
Since 2018, Melissa has supported The James Irvine Foundation with the management of its Leadership Awards program that recognizes diverse and innovative leaders making a difference in California. In January 2021, Capitol Impact assumed a full management role of the annual grant program. As such, Granville now oversees the strategy, design, and implementation of the program, including communications, grants management, event planning, and ongoing public policy advising and capacity building for grantees. 
In 2020-2021, Melissa helped advance the Newsom Administration's efforts to engage vulnerable Californians around COVID-19 and disaster preparedness by cultivating partnerships on behalf of the Listos California Emergency Preparedness Campaign with businesses, governments, and philanthropic organizations. She assisted with the development and dissemination of culturally-appropriate materials, statewide communications campaigns, and announcement events; and advised the Campaign's community-based organizations on effectively engaging elected officials. Notably, Granville secured partnerships with nearly 2,000 essential businesses in 2020 to distribute lifesaving health and safety information to tens of millions of Californians.
Melissa previously served as the development director for the Sacramento-based nonprofit, Food Literacy Center. In her role, she was responsible for leading all fund development activities, including annual planning and budget management, grant writing and reporting, event planning, and building relationships with funders, businesses, elected officials, and individuals. She also managed all nonprofit communications, including public relations and marketing.
Melissa holds a B.A. & M.A. in Communications from Wichita State University. In 2021, she was named a "Young Professional On the Rise" by Comstock's Magazine and appointed by Mayor and former President pro Tempore of the California State Senate Darrell Steinberg to serve on the City of Sacramento's Active Transportation Commission (2021-2025). She is a member of the World Economic Forum's Global Shapers Community and a founding member of Capitol Impact's Diversity, Equity, and Belonging Committee.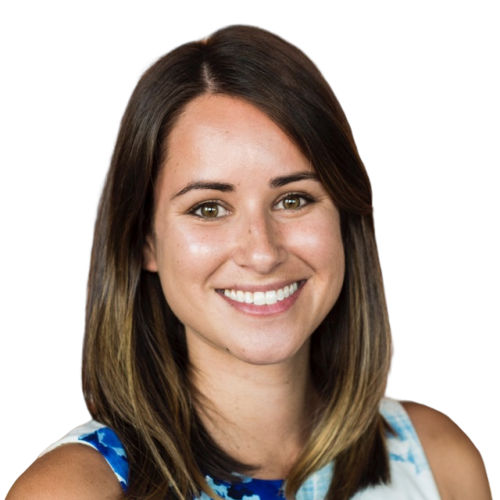 Senior Program Director
Natalie Lenhart
Natalie Lenhart is a Senior Program Director at Capitol Impact. She works with nonprofits, foundations, and public entities to manage, design, and implement strategic planning projects. Natalie has a strong background in organizational operations, cross-sector collaboration, grants, and contract management, initiative planning and implementation, and executive engagement. Since joining the firm in 2016, her client experience represents an array of education and social impact organizations including the CORE Districts, Alliance for Regional Change and Heightened Excellence (ARCHES), the James Irvine Foundation Leadership Awards, the California Foundation for Commerce and Education (CFCE), and the Linked Learning Alliance.
Prior to joining Capitol Impact, Natalie worked on state and local legislative campaigns. She received her B.A. in Comparative Government at UC Berkeley and her Master's in Public Administration & Policy at the USC Price School of Public Policy. Natalie previously served two years on the Capitol Network Association Board.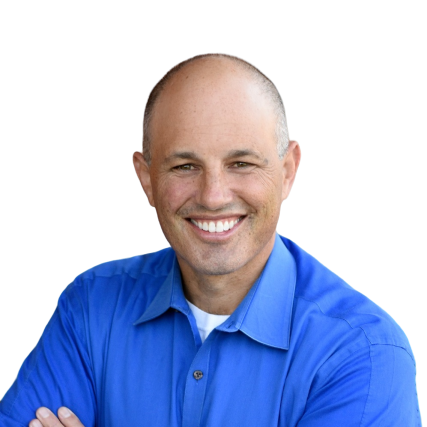 Partner
Rick Miller
Rick Miller has extensive experience in education management, policy and communications on the federal, state and local level. His work at Capitol Impact focuses on district improvement and large scale collaboration between educational organizations.  
Miller serves as the Chief Executive Officer of CORE Districts.  The CORE districts is a learning partnership between eight large California school districts, representing over a million students.
Prior to joining Capitol Impact, Miller was a Deputy State Superintendent at the California Department of Education.  In this position, Miller developed policy recommendations on promising ways to improve student achievement throughout California specifically focused on closing the state's achievement gaps from Prek to Higher Education.
Previously Miller worked at Microsoft Corporation developing communications strategies on privacy, security, and overall corporate image.  Miller also served as a strategic communications advisor to the Chancellor of the California State University System (CSU). Prior to working at CSU, Miller served the U.S. Department of Education in Washington D.C. as Press Secretary to Richard W. Riley, Secretary of Education in the Clinton Administration. Miller also spent time during those years periodically detailed to the White House Office of Advance where he traveled domestically and internationally on behalf of President Clinton.
Miller lives in Rocklin, California with his wife Julie, an elementary school speech therapist, and their two High School aged sons, Casey and Ryan. Miller was also elected as a Trustee for the Rocklin Unified School District in 2018 and is currently serving a four year term.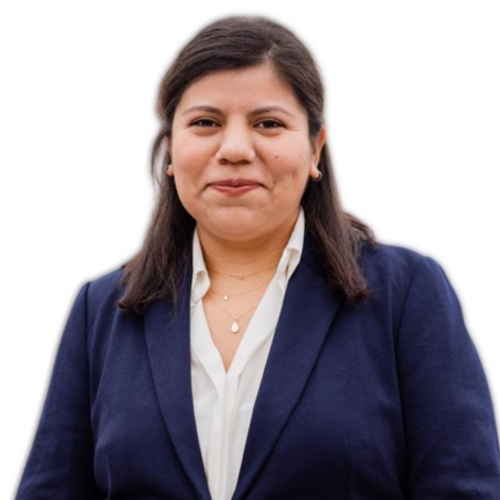 Program Assistant
Serena Rodriguez
Serena Rodriguez joined Capitol Impact in March of 2022. As a Program Assistant, she primarily supports the California Legislative Staff Education Institute (CLSEI) Program.
Prior to joining Capitol Impact, Serena graduated from San Jose State University with a B.A. in Political Science and Global Studies. In San Jose, she explored her passions for public service and social justice through her internships in city council government, county social services, and the county Public Defender's office. Upon graduation, Serena moved to Washington D.C. and interned in the United States Senate. Where she supported the member's legislative team that oversaw the judicial portfolio.
Now in her hometown of Sacramento, Serena is excited about working with Capitol Impact because of their commitment to improving outcomes for all Californians.
Outside of work, Serena spends most of her time making memories with her seven younger siblings. She also enjoys thrifting, visiting historical sites, discovering new breakfast spots, volunteering, and traveling.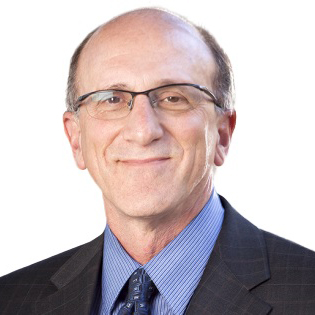 Partner
Jay Scheinrer
Jay Schenirer has worked in a multitude of positions that provide him a unique and comprehensive view of the world. He has had experience in both the public and private sectors, as a legislative and state employee, operating his own businesses, working in the non-profit and philanthropic fields and as an elected official.
Mr. Schenirer is co-director of the California Legislative Staff Education Staff Institute, a program officer for the California Education Policy Fund, and leads a variety of Capitol Impact's projects on education and children's health.
After earning his Masters in Public Affairs at the Lyndon Baines Johnson School of Public Affairs, he came to Sacramento to work as a budget and policy analyst in the Office of the Legislative Analyst, focusing on general government and health issues. In two other stints as a legislative staffer, he worked for the Assembly Committee on Ways and Means and the Senate Office of Research concentrating on health and youth issues. He was also appointed as an Assistant Secretary of Education for Development and Planning by former Governor Gray Davis. Mr. Schenirer left state government to develop a restaurant and catering business that, over 11 years, grew into a multimillion-dollar operation with 5 facilities and up to 100 employees at a given time. Mr. Schenirer transitioned from the private sector into the non-profit world, first as Deputy Director of the Foundation Consortium for California's Children and Youth and later as the General Manager of Sacramento Food Bank Services in one of Sacramento's poorest neighborhoods.
Mr. Schenirer was elected to the Board of Trustees of the Sacramento City Unified School District in 1996, serving as Board President for 3½ years and vice-president for 2 years, helping lead the district through an academic renaissance that resulted in SCUSD becoming known as a national model of school reform. He also led two bond campaigns that resulted in over $400 million to rebuild the physical infrastructure of the district. More recently, Mr. Schenirer was elected to the Sacramento City Council, representing 58,000 Sacramentans in 22 neighborhoods.
Over the past decade, Mr. Schenirer has helped build Capitol Impact into a well-respected consulting business working primarily in the non-profit and philanthropic arena. Mr. Schenirer serves on a number of boards and commissions important to the future of the community. Jay and his wife Bina have two sons, David and Noah.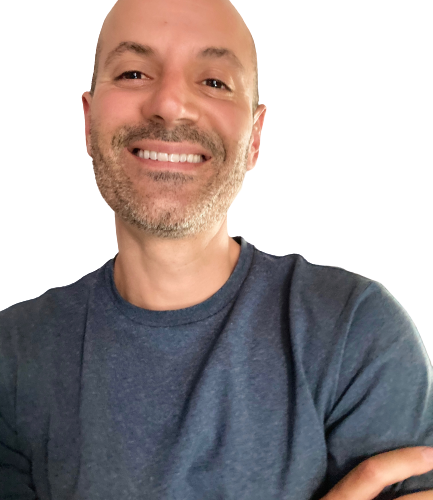 Partner
Alex Taghavian
Alex Taghavian, who joined Capitol Impact in 2013, has 20 years of educational leadership and teaching experience, and has extensive expertise in economic and workforce development strategies. Prior to joining Capitol Impact, Taghavian served in academic management roles for public and private universities, including as an adjunct professor at Sacramento State teaching scholarly writing and research methodologies.
Taghavian serves as the Chair Elect for the Los Rios Colleges Foundation board of directors, and previously served as Chair of the Sacramento Metro Chamber of Commerce board of directors in 2019.
At Capitol Impact, Taghavian leads strategy for the firm's business clients and their social impact initiatives. His portfolio covers the design and implementation of technology solutions, workforce development programs, and postsecondary partnerships.
Taghavian holds a bachelor degree from Cal Poly San Luis Obispo, a master degree from Sacramento State, and a doctor of education from Drexel University. He received the Leadership and Service Award from the School of Education at Drexel University and was selected as a winner in the Sacramento Business Journal 40 Under 40 award.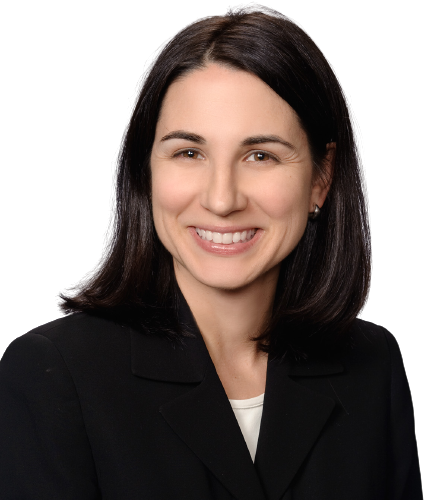 Senior Program Director
Traci Verardo-Torres
Traci Verardo-Torres joined Capitol Impact in February 2021, bringing over two decades of experience in public affairs, advocacy, and public policy.
Prior to joining Capitol Impact, Traci founded TVT Consulting, an independent, Sacramento-based public affairs consulting firm.  She counseled clients on policies and legislative issues, successfully lobbied the state Legislature and Administration to gain passage of key legislation and budget requests and delivered trainings to help nonprofits increase their advocacy capacity.   Before founding TVT Consulting, Traci was Vice President of Government Affairs at the California State Parks Foundation for over a decade. She established and led the organization's portfolios in legislative affairs, grassroots activism, policy, and nonprofit support.  She has served in several nonprofit executive roles and also has experience in public affairs and public relations in the private sector.
Traci's legislative and policy work began in the mid-1990s when she served as a Senate Fellow and later as a Legislative Aide in the California State Senate. Traci holds a Masters Degree in Public Policy and Administration from California State University Sacramento, and a Bachelors Degree in Political Science from the University of California San Diego.  She lives in Sacramento with her spouse and daughters.
Join Our Team!
We are a highly motivated, action-oriented team focused on making real social change and impacting people's lives and opportunities. Our staff has a wide variety of experiences and training, and we hire people who are savvy, smart and are both great collaborators and independent. We're looking for talented, smart, curious/hungry folks who want to make a difference. Please review our open positions and apply to the positions that match your qualifications.